Sorry to be so quiet of late, friends. There's a reason I haven't blogged in a while.
I've been busy these past several weeks traversing the globe to attend events surrounding the coming launch of Time Traveler Tours & Tales.
My first stop was Bologna, Italy, and the Bologna Children's Book Fair. That's where I first announced the coming of my burgeoning twin imprints, Time Traveler Tours & Tales, and where I revealed that my Team and I are now open for author submissions.
My next stop was New York City and a Kidlit Meet & Greet hosted in my honor by Julie Gribble and Roxie Munro.
Coincidentally, on that very day, 5 May 2014, I landed the first museum client for Team TTT&T: Hildene, The Lincoln Family Home. Can't wait to sink my teeth into this project!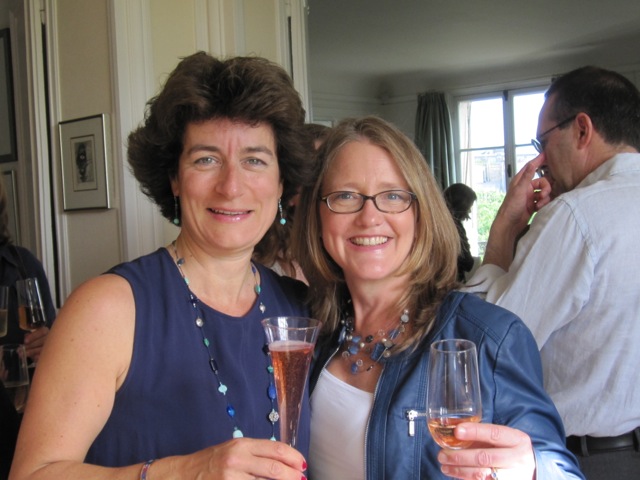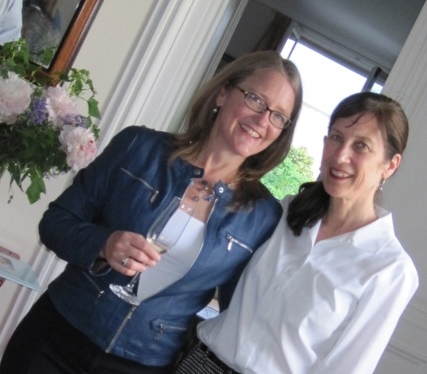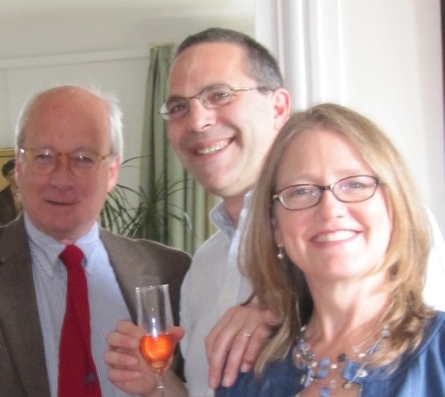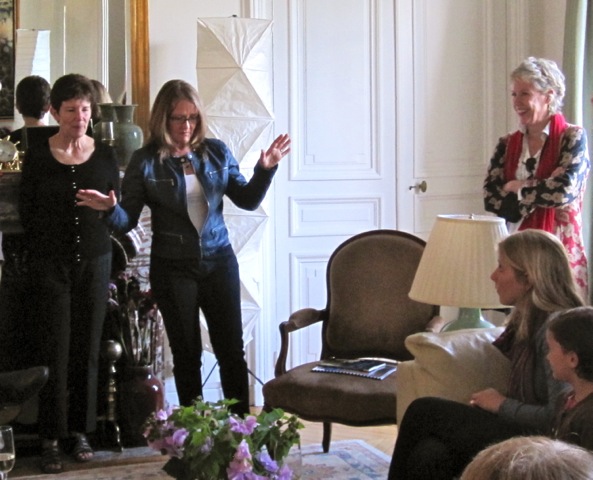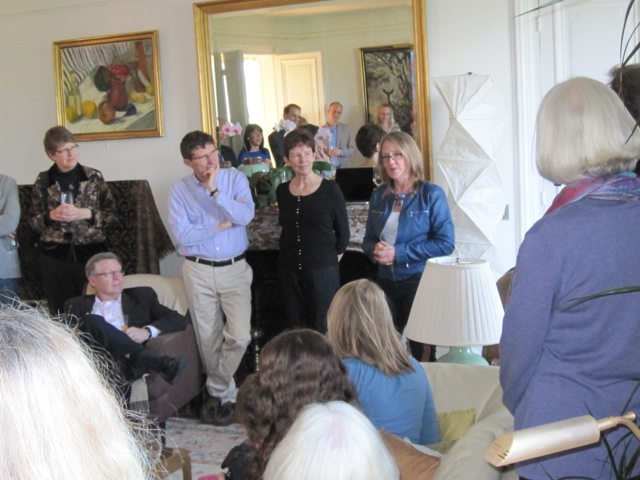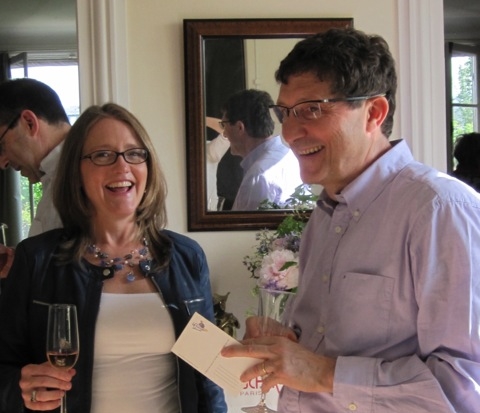 Back in Paris, it was my turn to co-host, along with my dear friends, Sue and Bob Greig, the Paris Thank You & Pre-launch Party.
Invitees included everyone in my Paris life who has thus far played a supportive roll in my circuitous journey from teacher to writer to accidental entrepreneur and now digital publishing maven. They included...
my teachers and coaches,

early readers and critique group partners,

pilot tour guinea pigs,

app tour beta-testers,

Kickstarter campaigns donators,

French translation partners,
and of course, the most important and supportive people of all: my loving husband, Jim, and our darling daughter, Lily.
WE HAD SUCH A GOOD TIME!
THANKS AGAIN, ONE AND ALL, FOR JOINING THE (AD)VENTURE!
 
At the Paris Thank You & Pre-launch Party, I introduced Team TTT&T.
I spoke about our goal of building a network of international educators, the TTT&T Teacher Vanguard. And how we intend to donate a percentage of future annual profits in support of literacy education in development nations, organizations like Room to Read and the Uganda Community Libraries Association.
I made public our coming official launch of Time Traveler Tours & Tales -- now slated for late October in New York City. And I shared with my esteemed guests our latest, greatest piece of news: that we're merely days away from signing our first author (besides me, that is).
For more on that exciting development, do stay tuned. Details will come...